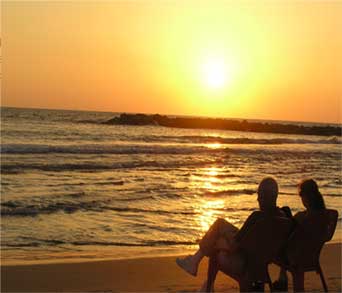 10 Reasons Why the Northern Neck of Virginia is Great for Retirees
You may have heard of them—Come Here's. That's right, if you've been in the Northern Neck of Virginia long enough; those persons that move to the Neck from other parts of the state are given this term of endearment. And how long is a 'Come Here' a 'Come Here'? Ahh, now that is a good question. But this much is for certain—There are many, many folks coming here to the Northern Neck of Va to enjoy their retired years in the sweet serenity this area has to offer.
Personally, I grew up in the Northern Neck. In fact, other than college and a few other sabbaticals, I've been here my whole life. And during this time I've been able to learn from others, as well as my own experiences, why 'The Neck' is such an appealing place to retire.
1. The Slow Pace: When people retire, they want to relax, right? Well, the NN of Va. is certainly a relaxed pace. There's very little hustle and bustle. No stress here folks.
2. No Traffic: Considering Northumberland County only as two stop lights at the time of this article, you can imagine traffic is not a big problem in this area. In fact, I've never experienced any type of traffic delay or jam my entire life in the NN. Hard to believe, isn't it? Especially for those persons that are coming from the deadlock of 95 and NoVa, no traffic is a beautiful thing.
3. Great Eating: I've talked about this in other articles, but whether you're looking for the good old home cooking of Newsome's Restaurant in Burgess, or a fine dining experience like the one found at Trick Dog Café in Irvington, there are many great places to dine in the NN.
4. Rich History: Wow, where do I start with this one?? Whether it's Washington's Birthplace in Westmoreland County, or the Historic Reedville Fisherman's museum, the NN is chock-full of great history where one can learn so much about the beginning of this great country.
5. Water, Water, Water: It's called the 'Northern Neck' for a reason, right? In fact, with the 'neck' surround by the Potomac River, the Rappahannock River, and the Chesapeake Bay—there may be no better waterfront area in all of Virginia.
6. Boating/Fishing: Who doesn't want to spend their retired years reeling in some of the best seafood in the world? Considering the town of Reedville was at one time the largest fishery in the word, there are plenty of wonderful fishing opportunities for any avid sportsman.
7. Lower Taxes: If you've ever lived in a place like Fairfax County, you know exactly what I'm talking about here. The NN is a tax friendly area for retirees, no doubt.
8. Parks: If you're looking to reconnect with nature and all its beauty, such attractions as Westmorland State Park and Belle Isle State Park are perfect opportunities.
9. Historic Homes: Whenever there is rich history in an area, there follows right behind it a plethora of historical homes and buildings—something the Northern Neck is famous for.
10. Incredible Meeting Place for Families and all Generations: In 1948, my grandfather built a quaint cottage in the little village of Lewisetta, on the Potomac River. Since that time, all of his children and grandchildren have made thousands of memories by gathering together and taking advantage of the boating, the beach, the tranquility, and the beauty. In fact, just about every wonderful memory I have as a child takes place at 'the cottage'. And with the 'Neck' only being a short distance from Richmond, Williamsburg, and Northern Virginia, it is the perfect weekend 'getaway' for any family.
So there you have 10 reasons why so many people retire to the Northern Neck of Virginia. If you'd like to know more information about possible places for your retirement home, please contact us at Packett Properties today.