Lot 1 - SOLD - The Doswell Model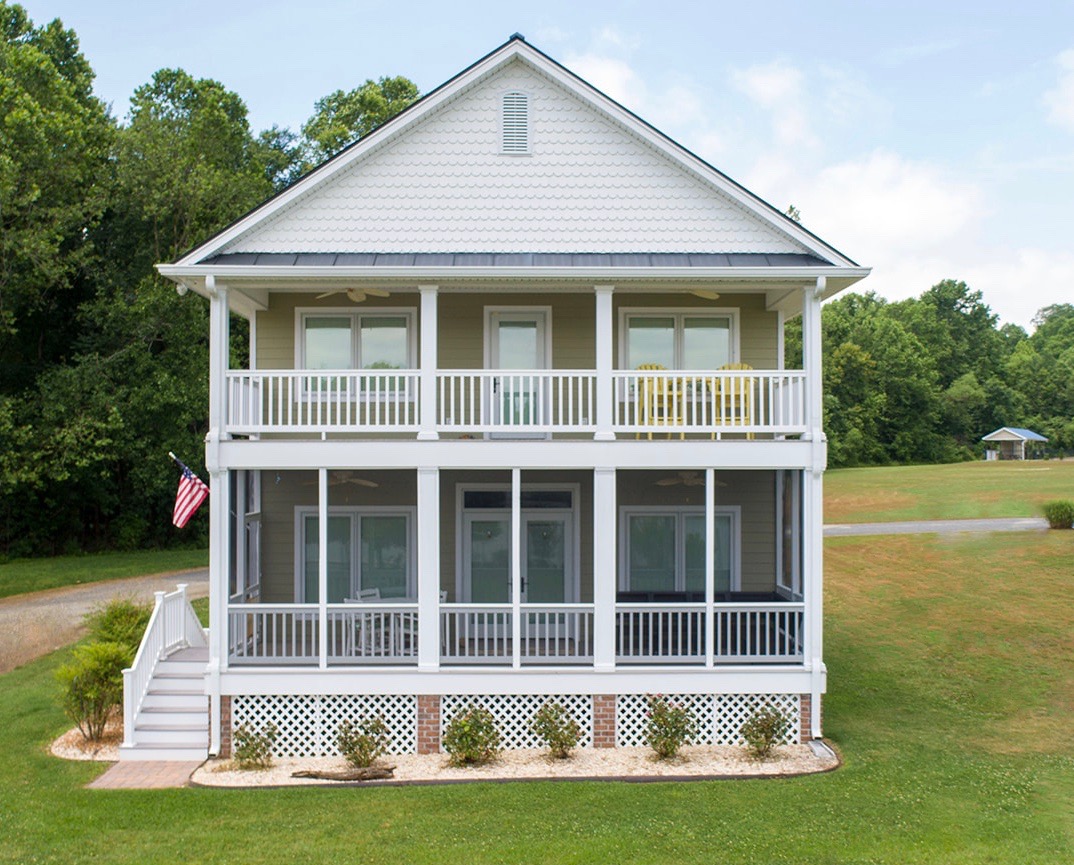 Homeowner's Testimonial
There were MANY reasons we chose to build a house at The Landing in Warsaw, Virginia. We really weren't looking to buy (much less build) a house on the river. We happened to come across the property when we were visiting the area, and instantly fell in love.
The first thing that attracted us to The Landing was the MAINTENANCE FREE living. We were thrilled to have a beautiful private pool available (without the worry of cleaning it), and we just LOVED the fact that we didn't have to cut any grass!
The beautiful and quiet creek was also a main attraction. Our boys love to fish right off the dock where they catch nice size channel catfish, striper and croaker. We are also excited to use our personal boat slip this spring (that has power and water). The wildlife is also a pleasure to watch.
The developer & builder, Gregory Packett (Packett Builders), paid great attention to every little detail and he insisted on high quality of the work from all of the subcontractors. He was on hands the whole project and had our CUSTOM home complete in a very timely manner. Even with our changes as we went along, Gregory was always accommodating. His work ethic and reputation in the community is impeccable. Both Gregory and his assistant Jake were a pleasure to work with.
The security of the gated community is also very comforting. Knowing that our house is protected when we aren't home gives us a peace of mind.
Not only for the maintenance free living and the beautiful Totuskey Creek, but the great reputation of the developer and builder, Gregory Packett (Packett Builders) were all reasons we decided to build our custom home in The Landing. We look forward to growing old in our beautiful custom waterfront home.
- The Ross Family