s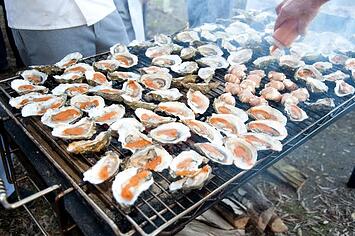 Planning on making a trip to the NN/Middle Peninsula area of Virginia any time soon? Considering so many flock to this paradisaical area every summer to enjoy the wonders of the Chesapeake Bay and its corresponding Rivers like the Potomac and Rappahannock, there are a towns that are a must see the next time you're in the area.
5 Must Visit Towns in the Northern Neck/ Middle Peninsula Area.
1. Reedville (Northumberland County): Most people do not realize at one point in our country's history Reedville was the number one fishery in the United States. Because of the Menhaden industry, fishing has been a staple of this area for years and years.
If you take a trip to Reedville, which is found at the complete end of the Northern Neck, you will see beautifully constructed homes from the early 1900s as well many great places to eat like The Crazy Crab, Chitter-Chats (for Ice Cream), or Tommy's Restaurant. Also, the Reedville Fisherman's Museum is well worth a visit to truly appreciate what this amazing town once was.
2. Kilmarnock (Lancaster County): What of the few towns on this list not located directly on the water (but certainly close), Kilmarnock has a quaint 'downtown' area bustling with shops of different types and also sports the Northern Neck's only bowling alley—The Kilmarnock Entertainment Center.
3. Urbanna: Home of the famous Oyster Festival (see photo), Urbanna is a beautiful watertown in Middlesex County, full of shops, restaurants, a lovely cottages.
4. Deltaville: Also in Middlesex County, Deltaville, similar to its counterpart Reedville, resides at the end of the peninsula and is quite the bustling town during the summer. With its plethora of restaurants, marinas, and shops; Deltaville is a great place to visit on a summer's day.
5. Gwynns Island: The only true 'island' of this group and located in Mathews County, Gwinn's Island is chock-full of history, marinas, nearby restaurants, and a museum as well.